UPCOMING PERFORMANCES AT THE CRS BARN STUDIO AND BEYOND

---
August 16, 2008; 8:00 pm
Moving Landscapes: An Evening of Dance and Music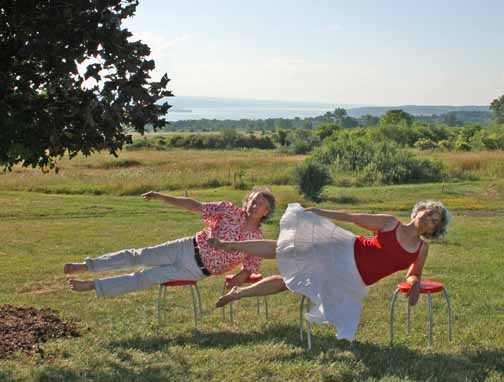 High Resolution version for media use: click here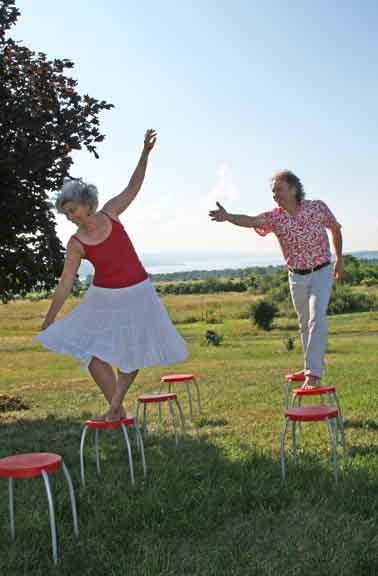 High Resolution version for media use: click here

Moving Landscapes: An Evening of Dance and Music at CRS Barn Studio
features Finger Lakes Dance Talent


Enjoy captivating original choreography and live music in a magical setting. The CRS Barn Studio is pleased to present Moving Landscapes: An Evening of Dance and Music on Saturday, August 16 at 8:00PM. The single performance takes place at the CRS Barn Studio, 2622 North Triphammer Road in Ithaca, NY.

Choreographers and dancers Donna Davenport, Michelle Ikle, Missy Pfohl Smith, and Cadence Whittier of Geneva, NY and Jeanne Goddard of Ithaca, will perform new dances and works from repertory. Baritone Steven Stull and pianist Richard Montgomery offer songs of Schubert, Ralph Vaughan Williams, and other composers. Goddard and Stull will reprise Goddard's recent choreography, "Those Ducks aren't Bobbing for Golf Balls" set to Vaughan Williams' "Songs of Travel". Davenport and Ikle will perform "Inside the Box", choreographed by Davenport and Jeanne Schickler Compisi with music by Dorfmeister and Huber, and Smith will perform her duet "Absent Presence" with Whittier.

Moving Landscapes begins, appropriately, with outdoor site-specific improvisations at 7:45PM on the grounds of the CRS Growers farm. Early birds will be treated to the shifting forms of dance against a panoramic view of Cayuga Lake. The remainder of the concert will take place inside the studio.

Admission to the event is by donation at the door, and refreshments will be served. The CRS Barn Studio is located at 2622 North Triphammer Road, 1.5 miles north of Pyramid Mall. For more information please email crsbarn@lightlink.com or call 607.257.2043.
Are you on our email list for upcoming performances?


Previous Performances and Photos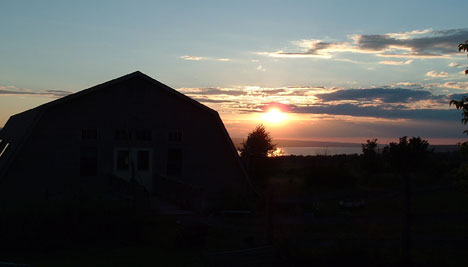 Recordings
Back to: the CRS Barn Studio Homepage
contact us: crsbarn@lightlink.com
this and all pages copyright 2008 CRS Barn Studio/Steven Stull